Of course, everything is not cheaper there in France, for the equal quality. So that a few hours spent shopping can make up more than for the cost of the trip, especially when you take advantage of the prices. It is very low offered by the operators of Cross-Channel services for round trips during the day or for the weekend.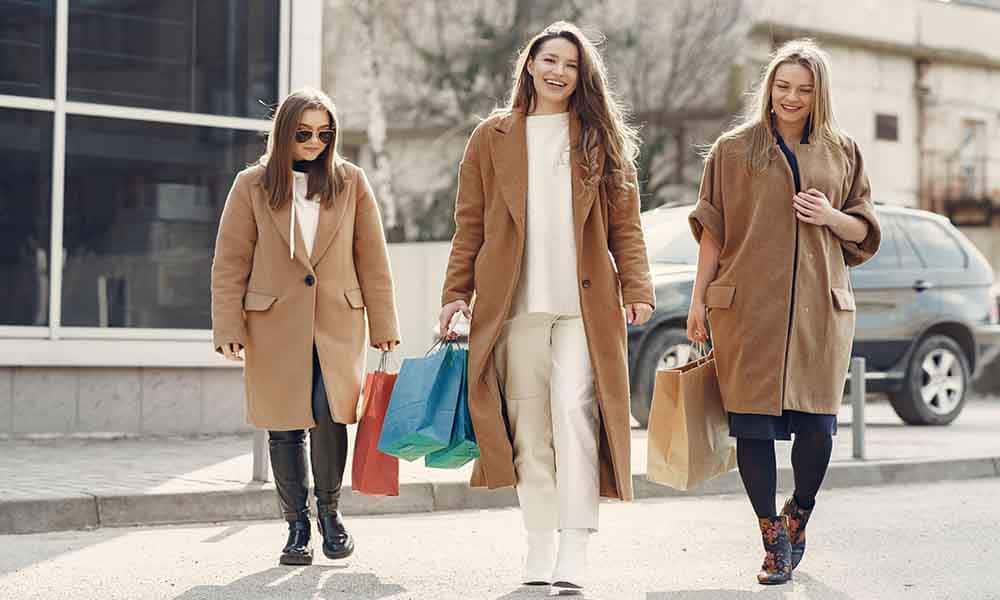 Before the arrival of the Covid, shopping on weekends in England was not tricky, as stores are open on Sundays. Everything has changed since then. Currently, there is no question of going shopping in Great Britain because anyone arriving by car or by plane from France or Belgium must isolate themselves for 15 days at an address indicated in advance. New arrivals are also prohibited from shopping in stores. Among them includes Marks & Spencer, John Lewis, Miss Selfridge, and other very British but less well-known stores specializing in gifts, fashion, sport and food specialities.
The British indeed come in large numbers to shop in France, especially in Calais. But what attracts them? almost all alcoholic drinks, which are on the whole cheaper in France than across the Channel. For everything else, apart from certain gastronomic specialities or other refined products, they prefer to do their shopping at home. It costs less.
Department Store in London
Everything is not cheaper for equal quality, but the choice is often much wider in UK stores. This is particularly the case in massive shopping centres, and online where national and international brands compete to offer the most competitive prices, the most excellent choice, and a better value for money than the competitors.
This is true for English fashion and clothing stores, DIY stores, electronics stores, and even food. In the food aisle of hypermarkets, many prices are cheaper than in France, and sometimes even much cheaper. Confectionery, jams, quality industrial pastries, preserves, exotic Chinese, Indian, Italian products, sauces, ready meals are almost always 10% to 50% cheaper there for a comparable product than in hypermarkets in France. But what surprises more than the prices is the choice that is often much larger than in the hypermarkets in France, except the largest. Even for fresh products, filling the housewife's basket costs less in England: if a Camembert costs about the same across the Channel as in France, and milk costs more expensive in England, but other cheeses can be much cheaper.
Ready-to-Wear Stores
It's the same in ready-to-wear; the large ready-to-wear stores, starting with the famous Marks and Spencer, now offer a wide range for all tastes. For example, in jeans and pants, everything is available not only in all sizes but also with three or four leg lengths, and sometimes even for the same model in a tight or loose version. And the value for money is often excellent. And that's not to mention the special offers and sales, possible at any time.
On the other hand, the prices of clothes from major international fashion brands very small between France and England. British stores charge prices on big brands so that they can lower prices for their own brands or even lesser-known brands but often of equal quality.
Household Items
The same goes for household equipment, crafts and decor. Very large stores offer a range of products and a choice of models much wider than what we are used to finding in similar stores in France. This is especially true for high-end products. Even when it comes to an international chain selling the same products in France and England, the prices in England are often a little lower: this is even true for Ikea, which sells at about the same price everywhere, but where the English prices are rather cheaper than other places.
How are English Stores doing?
Distribution in England is mostly dominated by chains and franchised stores. Alongside department store chains such as M&S, Debenhams, H&M, BHS and others, are now chains specializing in all niches. They are chains that have established themselves all over the country. With their great purchasing power and their very sophisticated distribution systems, these chains can obtain very good purchasing conditions and squeeze margins by selling more.
And insofar as social contributions in England represent around 15% of additional cost compared to the wage bill, against nearly 50% in France, and that stores can easily hire temporary staff when they need them. The costs to bear are necessarily reflected in the selling prices and are much lower than in France. The customer wins.
Shopping at London
Needless to say, there are stores all over London; but for a shopping trip in the British capital, when it becomes possible again, prefer the West End, the area around Regent Street (more classic) and Oxford Street(more commercial). This is where you find most of the department stores, general or specialized. Here you can find, for example, the most famous toy store in the world, Hamleys, a brand established for over 250 years, or Liberty, a large clothing, fabric and home decor store, established in 1875. Among the Department stores on Piccadilly include the famous Fortnum & Mason delicatessen, whose luxury goods are sold across the world, but at much more affordable prices when bought at the store in London.
The flagship store of Marks & Spencer is located on Oxford Street, where there is also Selfridges, another very large London store, as well as most of the major national or international chains, such as Next, John Lewis, Mothercare, Gap, O2, etc.
As for the famous Harrods, the largest and most expensive of the English department stores, it is a little out of the way, in South Kensington, not far from the Lycée Français.
Around Regent Street, it's the fashion district, where you can still discover small specialized streets, with their very high-end or very trendy stores; the tailors of Bond Street or Savile Row, the fashion stores of Carnaby Street, the art dealers, blouses and shoe stores of Jermyn Street. This is where the stars, old England, and big businessmen of the City come from, among others, to have their suits, suits and other clothes made to measure.
Shopping at Dover, Folkestone or Ashford
If you decide to go to England for a day of shopping, by car, taking advantage of the special 24-hour round trip offers from the ferry companies or Eurotunnel, do your shopping in Ashford or Dover or in Folkestone. In Ashford, you will find, just next to the Eurostar station, the Ashford Designer Outlet, a shopping centre specializing in major brands, with more than 80 specialist shops, including Benetton, Hilfiger, Lacoste, Ripcurl, Nike, Gap, Marks & Spencer, Adidas, Next, Claire's etc.
Final Words
So as discussed above shopping in United Kindom can save a lot of money, if you are planning a weekend trip from France. The British capital can assure you a great shopping experience at a cheaper way for the equal quality. Also, spots like Dover, Folkestone or Ashford can be an alternative to London for 24-hour trips.
Have a good weekend…and Enjoy shopping.